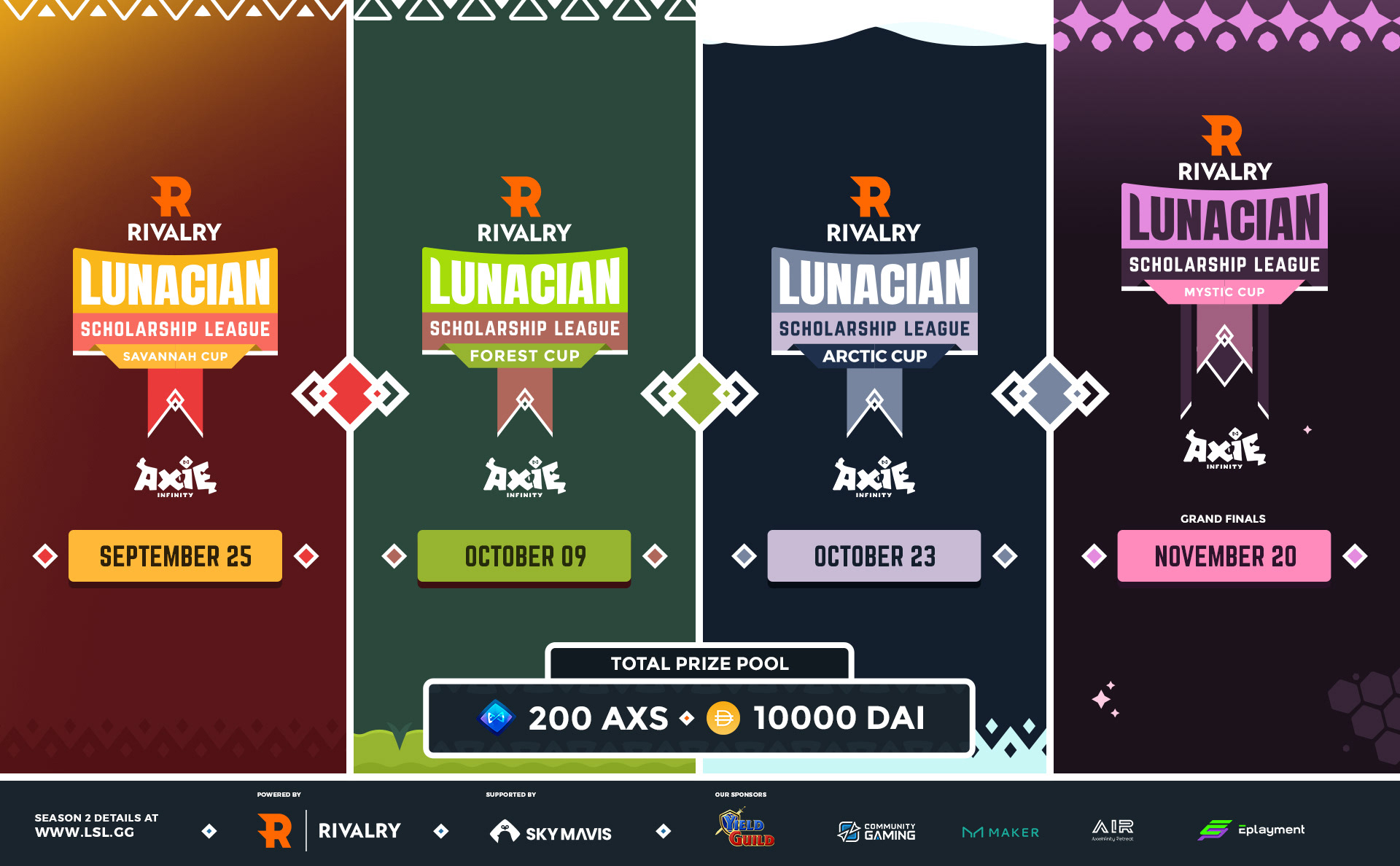 Rivalry Lunacian Scholarship League - Season 2
The entire q4 of 2021 was spent on developing the burgeoning Axie Infinity Esports scene, as one of the first movers in the space. Metasports has tapped into Overdrive to further develop Key Visuals, and create new executions like NFT Ticketing Systems and Trophies for winners. Applying our expertise in translating client vision into visually appealing esports designs, LSL has been a staple project in our year.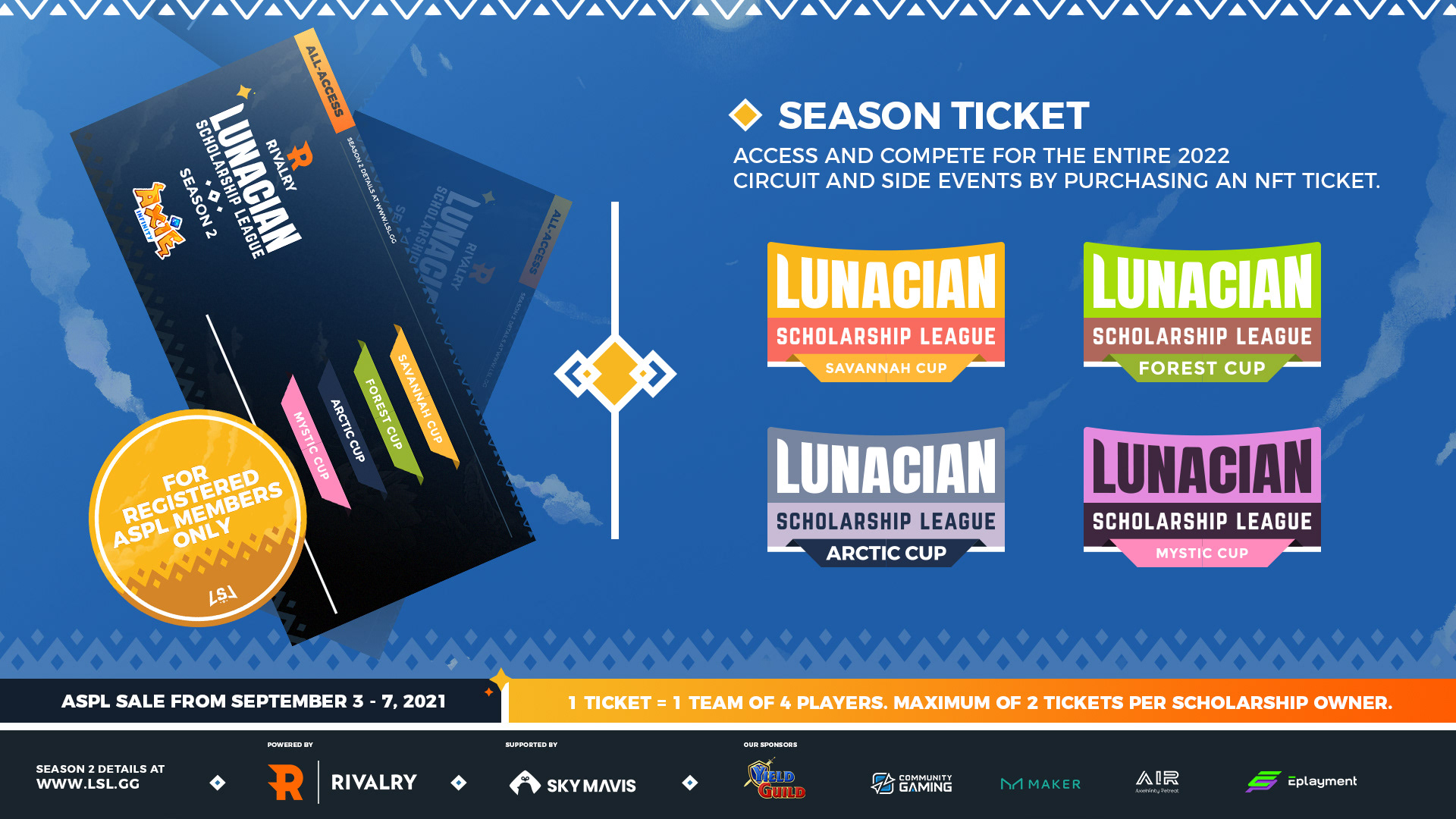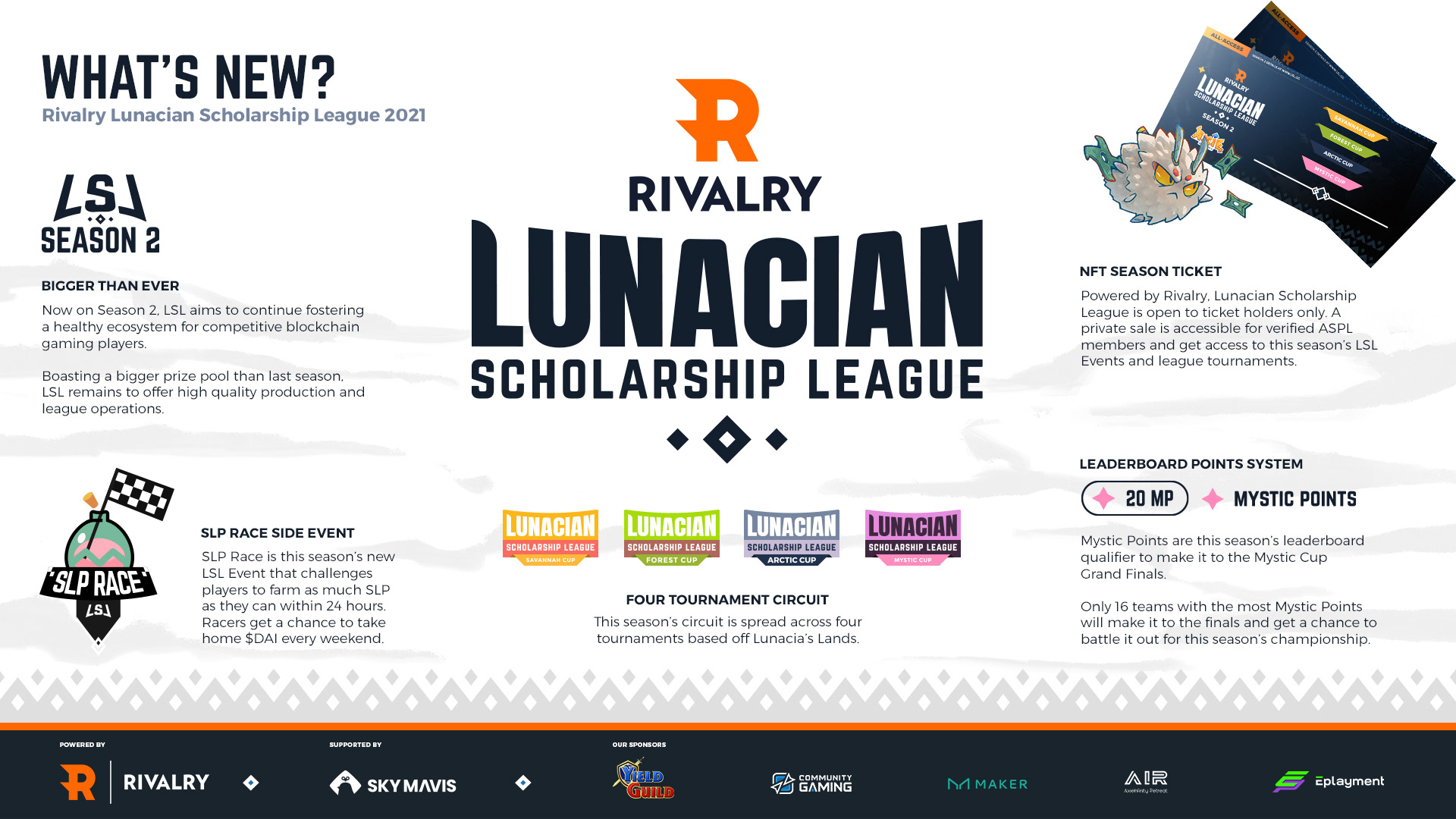 New NFT integrations were created through season tickets, and the trophy launch.